TACADA IS A FAMILY REAL ESTATE COMPANY WITH A RESPONSIBILITY TO LAST GENERATIONS.
We are a committed group with a family-oriented culture and an entrepreneurial thread. Whether an employee, trade, supplier, customer, or partner, we are united by our values of passion, win-win relationships, responsibility, and community.


Rental Units Under Development

Sq.Ft of Owned Commercial
TO OPTIMIZE CAPITAL TO ENABLE DEVELOPMENT
DECADES OF EXPERIENCE – A HALLMARK VALUE OF OUR LEADERSHIP TEAM IS A COMMITMENT TO FOSTERING LONG-TERM RELATIONSHIPS- FROM EMPLOYEES, TRADES AND SUPPLIERS, TO FINANCIAL AND DEVELOPMENT PARTNERS.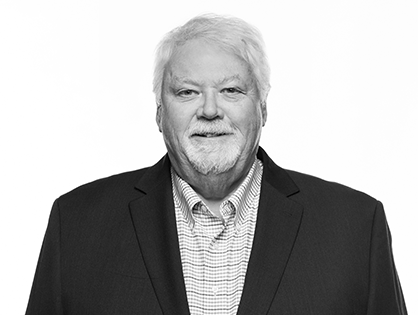 Ralph Hutchinson founded Daytona Homes over 30 years ago, and today is responsible for the leadership and governance of Hutchinson Family Holdings. 50 years ago, in April of 1969, after graduating from the University of Alberta, Ralph joined Cardinal Homes in Guelph, Ontario. Since then, his career has involved all facets of housing and land development. A consummate family man, salesman, marketer, entrepreneur, businessman and philanthropist, Ralph thrives on the relationships that have been instrumental in the growth and success of Tacada, from the small startup in 1993 to today's significant influence in Western Canada's shelter industry. He believes the integrity of a win-win relationship with Tacada's customers is integral to all of Tacada's business entities. Ralph continues to mentor and coach, while serving as Chairman of Tacada.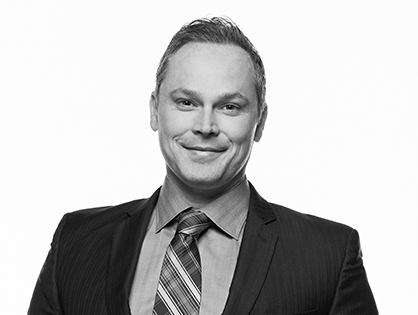 In his role as Chief Executive Officer of Tacada, Tally is responsible for maximizing shareholders' return on capital, providing clear, sustainable direction and a vision that drives continual organizational growth. Tally Hutchinson joined Daytona Homes in 1994 and has held many roles within the company, playing an intricate part in the growth of Tacada. Tally held the role of President of Daytona Homes from 2007 to 2019 and prior to that, Vice President of Housing for four years. Tally is a past Chair of CHBA Alberta and proudly served on the boards of CHBA Edmonton, UDI Alberta, and the amalgamation team that ultimately shaped BILD Alberta. He was one of the youngest in the province to earn the designation of Master Builder, and also holds a diploma as a Construction Engineer. 
As Chief Financial Officer for Tacada, Brad is responsible for the creation and integration of financial strategies focused on creating value, reducing risk and facilitating growth. He provides oversight on all administrative, financial, and risk management operations in support of our residential and investment companies under a shared services model, which includes accounting, safety, technology, human resources, marketing and warranty for operations in Canada and Ireland. Brad Fink joined Daytona Homes Group of Companies in 2004 as Corporate Controller and transitioned into the role of Vice President of Finance for Hutchinson Acquisition Corp. (HAC) in 2007. In that role, he developed financial programs and processes to facilitate housing start-ups and strategic acquisitions. Brad has a Bachelor of Commerce from the University of British Columbia and holds a Chartered Professional Accountant and Chartered Accountant designation.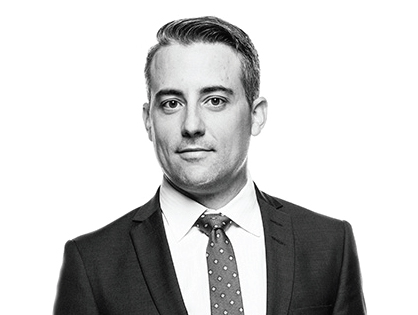 Ross is President of Communities, responsible for the direction and coordination of all land development activity for Tacada Communities. Ross oversees land development research, land expansion, planning and design, construction, financing, managing builder/developer relations and partnership reporting. His role also includes the positioning Tacada's home building entities and oversight of Tacada's investments in land development partnerships. Ross started with Daytona Homes land division in 2002 where he was mentored to eventually oversee the entire division, expanding into new markets and managing a large portfolio of projects. Ross holds a BCOM in Urban Land Economics and Real Estate from the University of British Columbia.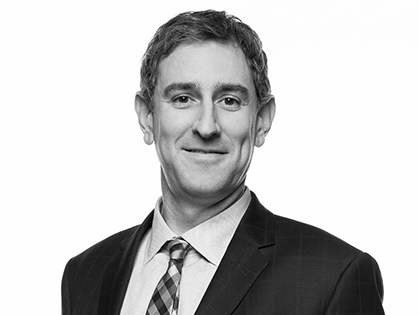 President, Acquisitions and Business Development
Jordan is the President of Business Development and Acquisitions, pursuing new opportunities and overseeing acquisitions for both Tacada Residential and Tacada Investments as the company continues to grow in Canada and internationally. Jordan Davis joined Daytona Homes Group of companies in 2015 to start up the Properties Division and had held various executive roles, most recently as President of Investments where he was responsible for overseeing the operations of Tacada's income producing assets and the Communities Division. Jordan has over 25 years of experience with land and property development both within private organizations and publicly traded companies. He has served as the Chairman of UDI Edmonton and was a board member of UDI Alberta (now BILD Alberta). Jordan has a Bachelor of Science in Civil Engineering from the University of Alberta and holds a Professional Engineer designation.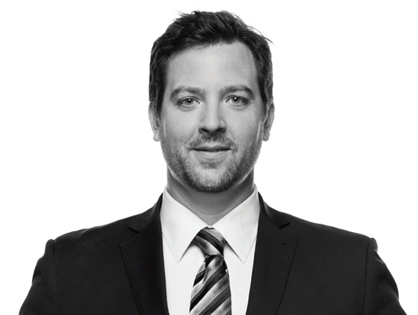 As President of Tacada's Investment pillar, Thomas is responsible for leading the performance of the investment's team across Canada, with a focus on expanding the divisions portfolio of income producing assets. This includes overseeing all real estate disciplines, development projects, property management, leasing, market research, portfolio finance, and disposition strategies. Thomas Erickson joined Daytona Homes Group of companies in 2014 as the Managing Director of real estate. Utilizing his construction background, he helped initiate the commercial real estate platform within Daytona Homes Group of Companies. Thomas holds a Bachelor of Commerce and routinely volunteers his time for a variety of community service works.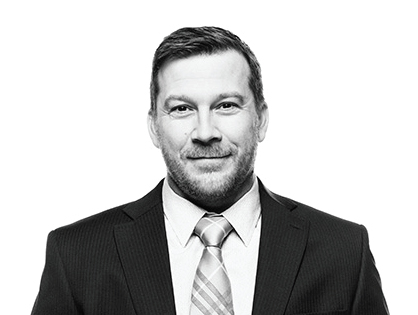 In his role as Vice President of Finance for Tacada, Billy is responsible for developing and maintaining the financial management strategy, financial and management reporting, and corporate policies and procedures for all Tacada companies. He oversees all aspects of the finance division and directs and coordinates financial programs to provide funding for new or continuing operations to maximize return on investments and increase productivity. Billy Carreiro joined Daytona Homes Group of Companies in 2008 as Corporate Controller after six years in public accounting at a leading national accounting, tax and business consulting firm. He transitioned into the role of Vice President of Finance for Daytona Homes Group of Companies in 2016.  Billy has a Bachelor of Commerce from the University of Alberta and holds a Chartered Professional Accountant and Chartered Accountant designation.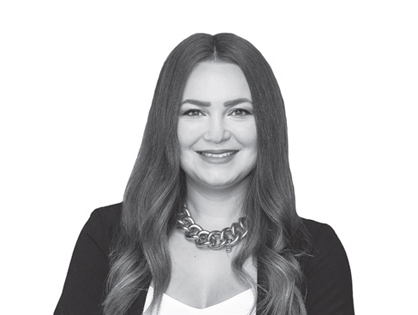 Vice President , Corporate Services
Amanda Friesen is Vice President of Corporate Services, overseeing centralized functions including Human Resources, Information Technology, Marketing, Safety, and Warranty. In her role, Amanda works diligently to provide support to the Tacada operating divisions with a focus on efficiency, expertise, and risk mitigation. Amanda joined Daytona Homes in 2011 as a Human Resources Coordinator and over the next decade grew within the department to oversee H.R. and payroll functions for all Tacada business units.  Amanda holds a Bachelor of Commerce from the University of Alberta, is a Chartered Professional in Human Resources, and a Certified Professional Coach.
Hutchinson Legacy

The Hutchinson family has remained strong and connected through the generations, thriving in family and life. Our business has been successful and has extended into philanthropic realms, making a real difference in community and in health. Together with employees and partners, we have leveraged years of experience to develop an entrepreneurial DNA that allows the contributions to grow with each successive generation. We continue to learn, adapt and grow. The world around us is changing and we are changing with it. Our principles are enduring.
We acknowledge that the land on which the Tacada head office resides is in Treaty Six Territory ; a traditional meeting ground, gathering place, and travelling route for many indigenous people. We honour and respect the history, languages, ceremonies and culture of the First Nations, Metis and Inuit who call this territory home.